The Nike Air Zoom Mariah Flyknit Racer
Source: https://store.nike.com/nz/en_gb/pd/air-zoom-mariah-flyknit-racer-shoe/pid-11598424/pgid-11860347
I have a fondness for shoes. And it's justified by the fact that apparently, this predilection is inherited according to my mother; so when science and your own mother are in agreement then it must be true. Anyways, I've only just gotten back again to buying Nike. There was a period- I think it was a full decade- when their designs just didn't appeal.
What brought me back to the fold was when the Flyknit came out in 2012; finally, a shoe that had a slim silhouette as opposed to the imposing bulkiness of the Air Maxes that had been a Nike stalwart since the 80s, and whose look has seem to be permanently stuck there (which its devoted fans love).
The Flyknit was meant to be a racing shoe but of course anyone who takes their sport seriously seem to use another brand altogether for training and actual competitions. I don't do either so the shoe suits me just fine. Since then, I've bought a pair of Roshe Ones, a customised NIKE I.D. all-white Roshe Ones (which I regret and have only worn once), Flyknit Lunar 3s and Flyknit Trainer Chukka FSBs.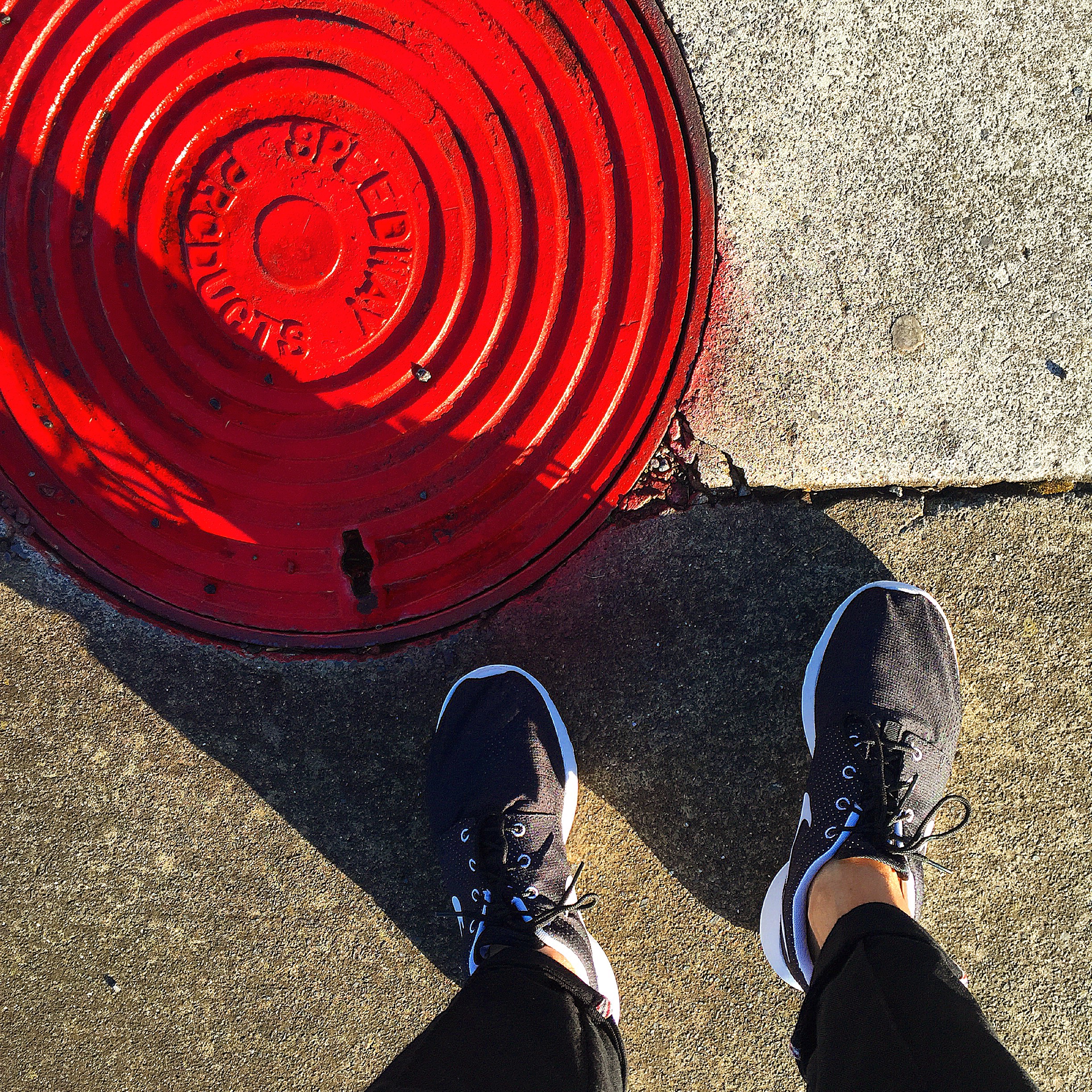 To be honest, the shoes all have faults- the Roshe Ones have hard tubular laces which create painful pressure points on top of my feet. The Lunar 3s which I only found in a size 9 (and still bought them even if my true comfort size is 8.5) have a tendency to loosen up if you're wearing them all day, so woe to you if you actually use them for training/running and they happen to be half a size bigger. And the trainer chukkas, while adequately water-resistant, are truly for the outdoors- using them like for the city possibly puts you at risk of slipping on urban surfaces for which the shoes have absolutely zero grip. And yet looking at its Flyknit texture would you honestly use it for hiking in muddy conditions??
But as all Nike fans know, we buy the shoes in spite of their faults because they're like nothing else, and that's reason enough especially if you can afford them anyway.
So when the Lunarepics came out there was no question that I wanted a pair. My excitement grew even more fever pitched when Nike.com finally opened an online store for New Zealand. But at $270, I had to do some research before forking out the money. I got the chance on a trip to Melbourne which in hindsight, was organised partly because I was hoping to get the shoes in Australia.
But as it turned out, the black variant was rare; while it wasn't available at the outlet stores, I was able at least to see how they looked and my initial fear that they would look too bulky was put to rest. They looked just fine. Apparently, the women's version is identical to the men's and a black variant was available, hooray! And at just $150, it was a steal, but my joy was short-lived- checking it out at the counter, we discovered that the pair I had were two different sizes like WTF? Some stupid ass-bitch was out there wearing different sized shoes!
And my bad luck continues. I think. I finally bought them online and even after track and trace has placed them as having arrived in New Zealand 10 days ago, they have yet to bust out of customs, quarantine or whatever goddamned place they're being kept in.
I didn't even get to the gym for a whole week (well, I had sinusitis anyway so) because I had used the shoe purchase to keep me motivated to sticking to my gym schedule; sans the shoes, I just lost the spirit.
Silly I know, but if you're not a Nike devotee, you just wouldn't understand!
Post Script: the shipping did say 9-12 days and if that period discounted weekends, actual delivery should commence next week. I hope.