A bunch of firsts; first time to work until our office closed on the 22nd. First time to NOT stress on what to eat. First time to have a decent gift budget which I had half-saved for. And first time to be less nostalgic about the whole thing- and everything was just perfectly fine.
Christmas is way better with kids
We've always had Christmases with kids in the mix which makes the holidays something to look forward to. Woe the day when everyone is all grown up.
Last minute trees are better than no tree at all
So true, that comforting, reassuring smell of pine
'Curate' what you eat
Which means taking out stuff that's pretty in photos but bland in real life. Also, take out stuff that's too hard to do. Try out new stuff like this salmon mignon which was just okay
Satisfy cravings
It's been a while since I had mussels and New Zealand has some of the tastiest, plumpest kind. An old Maori woman gave me a tip at the seafood counter at New World; don't use the scoop she told me. Use your hands to hand-pick the best ones, unbroken and heavy.
Save it for Noche Buena
We assembled a bevy of nibbles and cold-cuts to stave off the hunger for the long wait to midnight dinner. If it was colder, arroz caldo would have been nice.
Noche Buena
Seemed lean but the callos, ham, salmon and black forest torte cake was just right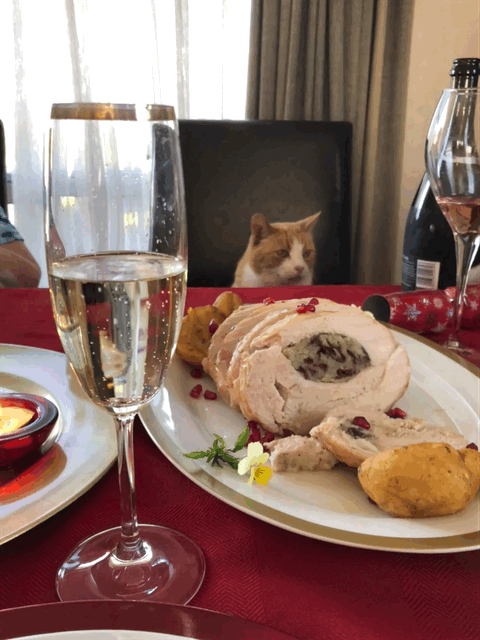 December 25
Had Christmas dinner at the flat which was apt because the family was white, and Dave missed it because he fell off the wagon which is also apt because stories seem to suggest that it's such a white-person thing to do (!!)