If food was the enemy (health wise), it was also the saviour; a good, satisfying meal is confirmation that life is far too short to be spent being always cautious (photos taken using the iPhone 7plus).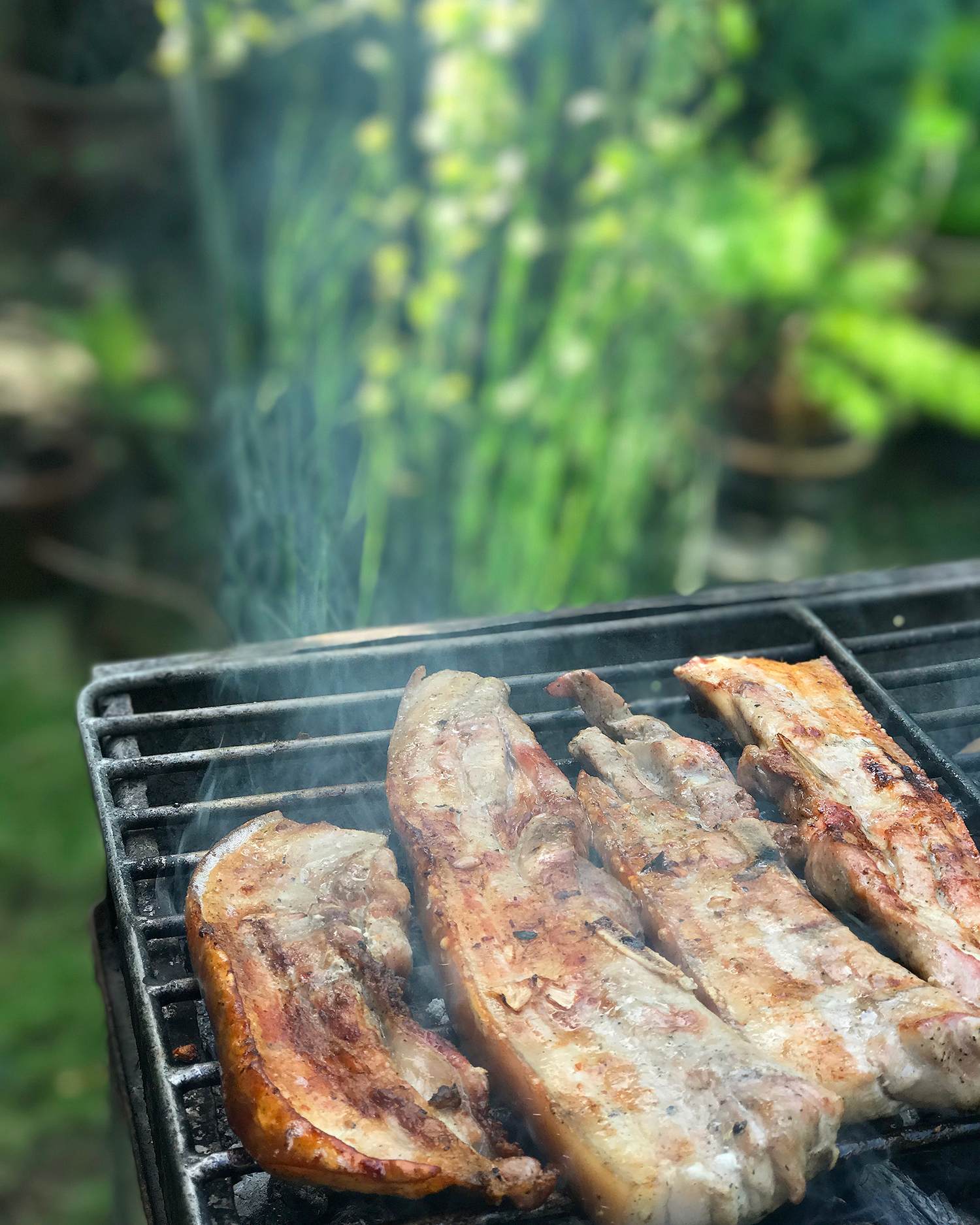 Pork barbecue
I had this just after New Year's 2017 in the Philippines and it brought back memories of all the weekends when we would treat ourselves with charcoal-grilled pork belly, so good that my mother couldn't resist having a piece in spite of her constant reservations against fat and cholesterol. I swear that there is something about Philippine pork- taste, fat to meat ratio- that makes it far superior to anything we've tried in New Zealand.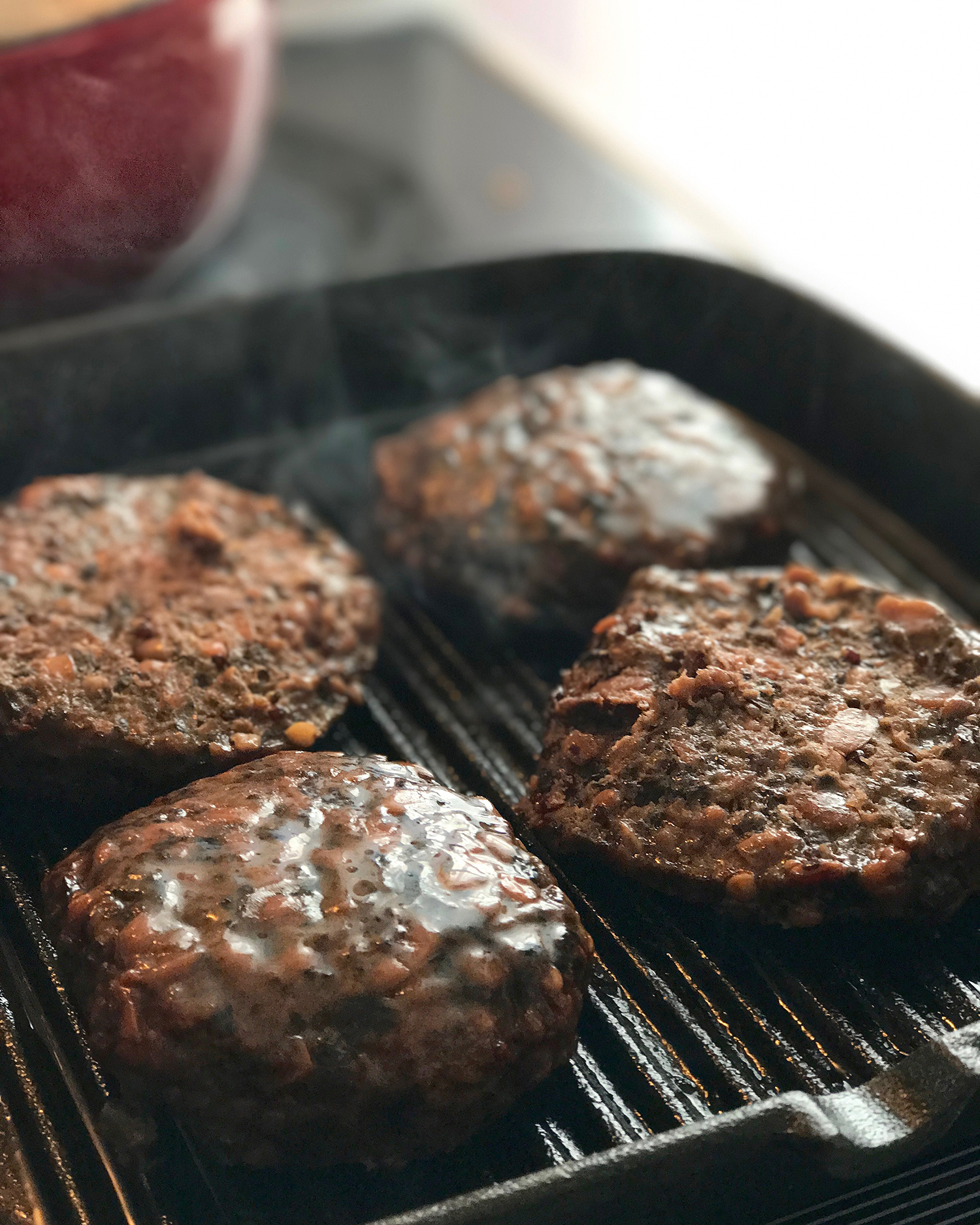 Vegetarian is in
Two years ago when I first tried these products, the taste was far from satisfactory. Eating a meat substitute always felt like I substituted my life for something that was just a sad and bland imitation of it. Surely, I thought, vegetarians must always be half-miserable even if they wouldn't admit it? But two years on and the quality has leap-frogged expectations. Sure, the texture is never a duplicate of the real thing, but that's the whole point- it has evolved into something that can stand on its own, texture and flavour-wise. Meat will always be meat, but a nutty, deeply moreish black bean and beet-root burger (this one from the Bean Supreme range) is truly something else and deserving of being included in your repertoire of dishes.
Amano
There is something about Italian inspired dishes that I sometimes shy away from like pasta dishes with uninspired, one-note sauces with generic meat. But Amano wields a gentler, finer hand on Italian pasta and stew staples and using seasonal and local New Zealand produce. Dishes are simply plated with no superfluous bullshit; you can eat everything that's on the plate.
Three courses
When we were in Richmond for a week-long work-do, we had dinner thrice at this restaurant called Three Rooms and couldn't help but feel a bit numerological; the restaurant had three dining areas, offered either two or three courses at $30 and $35 respectively from a selection of entrees, main and desserts that had six dishes each. Startlingly cheap prices aside, the quality of the dishes was even more startling. Servings were generous, meats perfectly done and side-dishes never an afterthought or a mere decoration.
The year of the burger
Burgers have become a destination in themselves and the number of burger places in Auckland with the word burger in their names and one other word descriptor (Better Burger, Murder Burger, Burger Burger etc) has all of us confused. But you can't confuse the taste and while Better Burger is our default go-to, The Burger Bar at St. Kevins' Arcade on Auckland's K'Road is reserved for those cravings when we want something a little bit more for our money, and at $15, this 1/3 lb behemoth stuffed with oregano beef, bacon, spinach and kale and lashings of homemade aioli and tomato sauce is a bargain.
PappaRich
After having lived in New Zealand for over nine years, I am now able to tell if a South-East Asian person was Vietnamese, or Thai or Singaporean. But dishes not so much which is fine, because with cuisine other than our own, seeking them is often dictated by price and taste. We love Indian for example, but it has become so generic that you don't really put in the effort and the expense of going to an Indian restaurant- you just buy the food to go. Malaysian cuisine has the advantage of multiple ethnic influences and the PappaRich chain of restaurants serves an array of that which captures the largest customer base possible. When a branch opened at the Sylvia Park shopping mall, long queues were standard for the next couple of months and the smell of curries and noodles was so intense, it permeated the neighbouring shop spaces. Obviously I always go for the Nasi Lemak or the Hainan Chicken, but I've always mulled, but never tried the bread dishes- Hainan bread served in slices and in sweet and savoury variants with just condensed milk on top or with boiled eggs. Isn't that bizarre???
Fried chicken forever
We found Wow Chicken and Donburi on High Street while looking for donburi. But they didn't serve it on weekends and only had the Korean deep fried chicken which we felt was a little steep at $32 for less than 10 pieces. But we were hungry so chicken it was- and WOW lol. There is fried chicken and then there is Korean fried chicken. We waited for like 20+ minutes so it must have been made from scratch. It tasted fresh, the coating unlike any other that I've tried and was the perfect balance of crunch and moistness. It felt like it was part of the chicken and not an extraneous component of it. The chicken was served with pepper and salt and cubed cold radishes that were the perfect tangy palate cleansers.
The search for the best siopao
It will always be Rubi's siopao in Dagupan City for us, forever. But you never stop looking for a fairly good substitute. I found this at a Chinese run bakery next to New World in Manurewa. The buns are the closest to Rubi's, fairly bigger than a regular-sized human palm (like mine), pillow-soft, and filled with an adequate amount of filling that is neither too fatty or gristly. And I always get them first thing in the morning when they're obviously freshly made. Nothing is more awful than pork buns that have been sitting in a pot the whole day and heated repeatedly.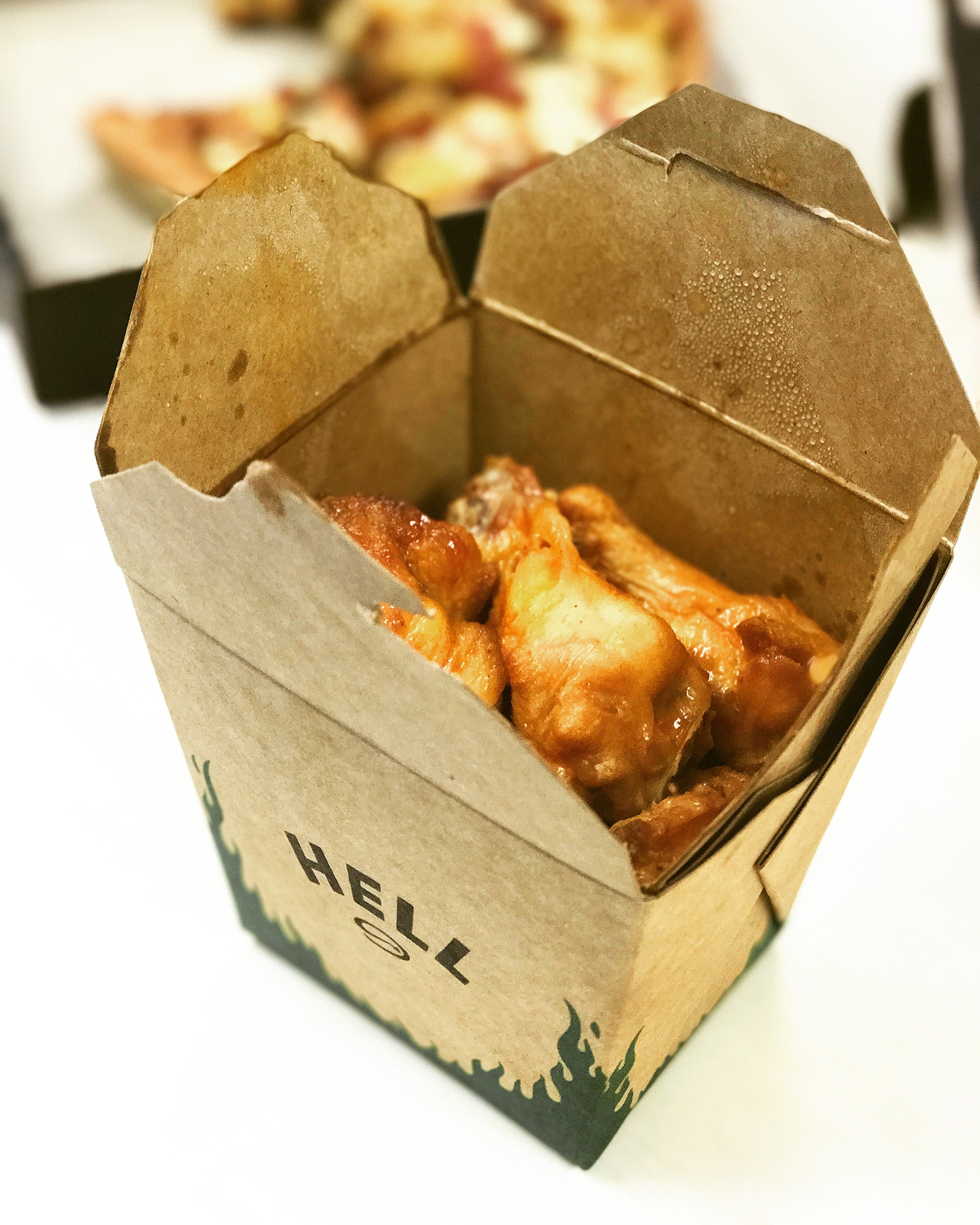 Chicken wings forever
The year 2017 will also go down as the year when I literally ate my weight in chicken wings. While the chicken wings from Pizza hut is my current go-to, I wouldn't mind replacing it with Hell's free-range ones served with cola BBQ sauce- if it was only a little bit cheaper and accessible.
My Adobo
I'm getting used to making adobo in smaller batches by just using breast-meat. Simple and satisfying, adobo keeps well and saves you on days when you can't be bothered cooking or buying something from the take-away.